Parts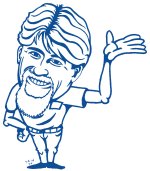 Click here to complete the Appliance Parts Request form.

Lynn, the appliance guy, says: It's The Little Things…
It's not just about the appliance business. Anyone can sell appliances, but not everyone can provide the personalized service that we do. It's not just business… It's personal! These are just a few of the little things that we do everyday to make it personal.
…that make it Personal.
Parts Department Services
All your parts needs, in one place!
Large inventory of common replacement parts
Selection of cleaners and accessories to keep appliances in tip-top shape!
To pick up a part at our shop:
Call or stop by with your model and serial numbers, we'll do the research and get a price and availability for you.
If we don't stock the part, we'll order it.
Most parts arrive within 1-2 days, except backorders.
*No Shipping Charges since you pick up the parts at our location.
To have part shipped direct to your home:
Have your model and serial numbers at hand.
Call 1-800-413-6500
The part will be shipped directly to your doorstep!
*Shipping charges will apply.