AGA Products
www.aga-ranges.com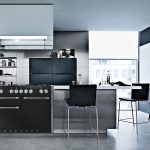 Feel free to contact us or visit our showroom for information regarding the complete product line.
AGA MARVEL is a North American subsidiary of AGA Rangemaster, a premier international consumer brands group that manufactures and distributes some of the best known and loved kitchen appliances and interiors furnishings in the world, including these prominent cooking and refrigeration brands, each with its own unique history.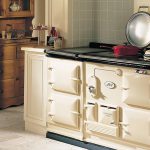 The AGA range, our pièce de résistance, dates back to the early 18th century at the forefront of the Industrial Revolution in Coalbrookdale, the UK foundry where each legendary AGA is crafted. Built on the shoulders of giants like Nobel Prize-winning physicist Dr. Gustaf Dalen and ad man David Ogilvy, the AGA was named by the BBC as one of the top three design icons of the 20th century. Owners typically become proud and fanatical "Aganauts", a society of epicureans that boast the cookers' supreme talent for generating better tasting, more nutritious food and its exceptional endurance in the kitchen. As a matter of fact, the oldest AGA cooker still in operation was first installed in 1932!