Zephyr Products

Feel free to contact us or visit our showroom for information regarding the complete product line.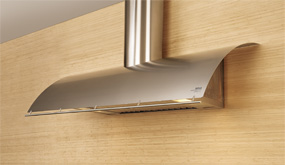 When co-founder Alex Siow seized on the idea that everything in the home is an opportunity for personal expression, he began by elevating the hood to its rightful place: no longer an afterthought, the hood stands above all, as distinctive in its performance as it is in its beauty.
Since the launch of our first hoods in 1997, we have remained true to our vision of delivering the unexpected-by deliberately seeking to change the marketplace.
Alex was first to recognize the unmet demand for more powerful, professional-grade hoods in the home. And we answered with the Power series, high-CFM performers that put air quality concerns to rest with quiet efficiency-and raised the bar with self-cleaning, filter-free technologies never before available.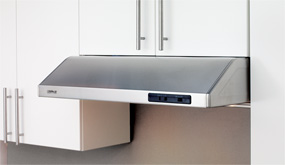 After putting the power back into ventilation, the Europa line ushered in a new millennium with a style-forward clarion call to those who could find little inspiration above the range. Since then we have taken our vision ever higher, working with some of the world's best designers to find beauty in the everyday and create collections that are truly unlike any.
Like California's Fu-Tung Cheng, the kitchen and bath design guru who has inspired millions with his books and ideas. And Italy's acclaimed Elica design team, featuring the renowned Bang + Olufsen designer David Lewis, who contributes his radically innovative aesthetic to a collection of daring works that never go unnoticed.
It's all for you. Look beyond the expected, and together, we'll discover new possibilities.