Electrolux
Feel free to contact us or visit our showroom for information regarding the complete product line
.
Electrolux offers a full line of kitchen and laundry appliances, inspired by our expertise in designing professional products for the world's best chefs and five-star hotels.
Electrolux's thoughtfully designed products are the result of continuous investment in our consumer research to develop products that meet consumer needs.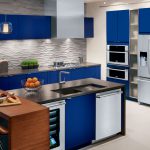 Many of our innovative consumer products are designed in Charlotte, NC, which is also home to our North American headquarters, Fabric Care R&D and our North American Global Technology Center.
In addition to Electrolux's newest state-of-the-art plant in Memphis, TN, Electrolux also manufactures additional appliances across North America; such as dishwashers in Kinston, NC, freezers in St. Cloud, MN and refrigerators in Anderson, SC