Electrolux
Feel free to contact us or visit our showroom for information regarding the complete product line.
Based on extensive consumer insight to meet the real needs of consumers and professionals, Electrolux focuses on innovations that are thoughtfully designed. Electrolux has been doing business since 1919.
Today, the company is a global leader in home appliances and appliances for professional use, selling more than 50 million products to customers in 150 markets every year. In 2013 Electrolux had 61,000 employees. Headquartered in Stockholm, Sweden, the Electrolux share, ELUXb is listed on Nasdaq OMX Stockholm.
Electrolux is a leader in kitchen appliances including preparation, storage and dish washing. The Group is the only appliance manufacturer in the world to offer complete solutions for both consumers and professional users. Many of the Michelin star restaurants in Europe have Electrolux appliances.
The Electrolux Vision:
Our vision is to be the best appliance company in the world, as measured by our customers, employees and shareholders.
Electrolux strategy is to grow profitably with innovative products under strong brands and by leveraging the global strength and scope of the company. It is our strategy for improving everyday life.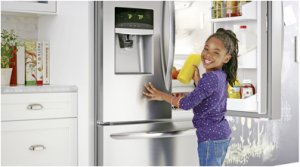 New products and services are based on consumer insight, on drivers and trends, sprung from technical knowhow and our unique professional heritage.
Innovation and design are the fuel to our growth machine and we reinvest in it from what we save in operational excellence.
Sustainability has high priority in R&D. For example, Electrolux is committed to making it easier for consumers to save energy and water by appliances that are more efficient across the life cycle.
Dedicated employees with diverse backgrounds play a crucial role in creating the innovative corporate culture.