KitchenAid
www.kitchenaid.com/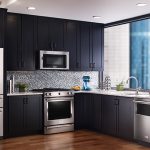 Feel free to contact us or visit our showroom for information regarding the complete product line.
Here for the making since 1919.
In 1919 our iconic Stand Mixer was born. And from that stemmed an entire kitchen of high-performance appliances-all created with the same attention to detail, quality craftsmanship, versatile technology and timeless design.
As the only appliance brand that only makes things for the kitchen, we continue to keep pushing the limits with our products so you can keep doing the same with everything you create. So, here's to you, your kitchen and the delicious world that surrounds us all.