Marvel Products

Feel free to contact us or visit our showroom for information regarding the complete product line.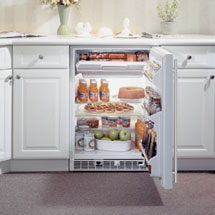 For over 70 years, Marvel has been committed to enhancing the lifestyle of its customers. Today, with its unparalleled line of luxury undercounter refrigeration products, Marvel is an industry leader in style, design and sheer range of choices for the discriminating homeowner. As part of the world-renowned Aga Rangemaster Group, Marvel's commitment to its customers is assured by a global leader in luxury living.
Marvel was founded in 1932, when the company began creating undercounter ice boxes. Electric refrigeration soon followed and with that, a new product category was born. Marvel's growth throughout the years has always been lifestyle-driven, and the company has pioneered many important firsts on its path to becoming a major industry leader in the luxury refrigeration market. Marvel was the first to introduce a high-end undercounter wine storage model, and the first to re-define luxury refrigeration with its breakthrough introduction of the all-black interior – offering homeowners the opportunity to design refrigeration into any room in the home.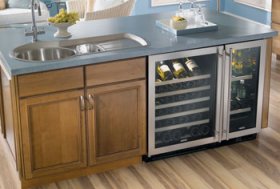 With the widespread growth of both "satellite kitchens" and outdoor entertaining, Marvel products provide the stylish accent and dependable performance that these luxury applications demand. Marvel undercounter wine storage and beverage s feature forced-air ventilation and quiet, powerful compressors with microprocessor controlled thermostats. With the ability to complement any decor, Marvel products are available in stunning designs, including sleek stainless steel, monochromatic color choices and overlay doors that precisely match surrounding cabinetry.
In addition to providing luxury refrigeration for the home, Marvel also supplies s for military and industrial applications. In fact, Marvel's luxury consumer models are built and tested to the same high standards required by these stringent applications. That is why each model is backed by one of the industry's best warranty coverages.
Today, Marvel is proud to use its innovative history to provide an unwavering commitment to its customers. Known for uncompromised quality, breathtaking array of design choices, and sheer luxury performance, Marvel – and Marvel products – remain at the forefront of the industry, a legacy that started with a simple ice box.