DCS Products

Feel free to contact us or visit our showroom for information regarding the complete product line.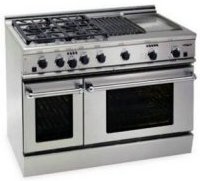 DCS was founded in 1989 by the leading appliance engineers and designers in the country.
We first pioneered the high-end, commercial-quality, drop-in cooktop. Next we focused our innvative thinking on creating a whole new phenomenon – commercial-quality, outdoor gas barbecues. DCS soon emerged as the leading provider of professional outdoor grills.
Leveraging our expertise in high end cooking equipment, DCS entered the commercial cooking market with high-performance, heavy-duty ranges, convection ovens, broilers, griddles, and countertops for the foodservice industry.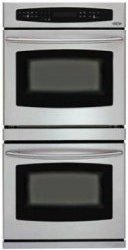 We also added gas-fired, outdoor patio heaters to complement the barbecue products. Not long after that, we expanded into a full line of commercial quality ranges. Developing the next generation of ultra high-end, professional-style cooking equipment for the home.
In October 2004, Fisher & Paykel Appliances acquired DCS. Fisher & Paykel, seen as the innovator in the appliance industry, has state of the art manufacturing facilities in New Zealand and Australia. The Fisher & Paykel brand is a household name in Australia and New Zealand, and a premium brand delivering innovative design and technology to over 40 countries worldwide.
Today, working from our 300,000+ square foot headquarters and factory in Huntington Beach, California, Fisher & Paykel and DCS continue to redefine the standard for high- end, commercial quality cooking equipment in kitchens and decks around the world. In North America DCS is sold through a network of over 2,500 storefronts and supported by over 1,500 service organizations.