U-Line Products

Feel free to contact us or visit our showroom for information regarding the complete product line.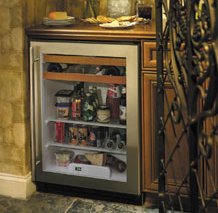 For over four decades, U-Line has captivated those with an appreciation for the finer things with exceptional design, inspired innovations and attention to even the smallest details.
Synonymous with premium built-in undercounter ice making, refrigeration and wine storage, the U-Line Corporation is committed to luxury under the counter. We are known and respected for our unwavering dedication to product innovation, quality and selection. Our bold and broad line of models is the product of visionaries in the pursuit of distinctive living environments in the kitchen and spaces beyond.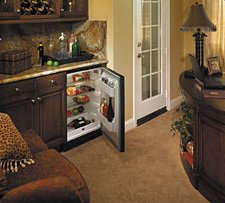 In 1962, Henry Uihlein founded U-Line Corporation as an outgrowth of Ben-Hur Freezer Company and was the first to develop and patent an automatic stand-alone undercounter residential ice maker. His foresight and determination to develop new ideas and to succeed when there were no clear guidelines or solutions are evident today. The third and fourth generations of this Milwaukee, Wisconsin based family operated business provide the continuity and vision from which new innovations continue to be born.
Going forward, U-Line's Echelon and Origins Series will continue offering best-in-class products that build on the company's numerous patents and world firsts to guide the undercounter industry in realizing its unlimited potential.