Viking Products

Feel free to contact us or visit our showroom for information regarding the complete product line.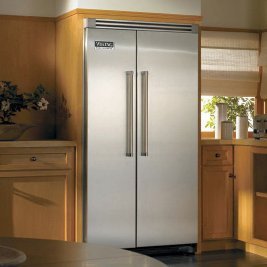 Viking Range Corporation is located in the city where it originated, Greenwood, MS. Our corporate headquarters now occupies an entire block of Greenwood's beautifully restored historic Cotton Row. Viking's growth has led the revitalization the city's downtown, with the Viking offices spread between 12 buildings, all of which are listed on the National Register of Historic Places. Several of the buildings have also received state and national historic preservation awards for their meticulous renovations.And we currently operate three manufacturing plants and a distribution center, with over 1,000 employees on the local payroll. That's quite a stretch from the days of Fred and his small staff assembling a range in a converted warehouse. Today's facilities utilize state-of-the-art machinery, diagnostic checkpoints, and progressive production techniques to keep things running smoothly ' on the line and in the kitchen. Our cooking products plant now encompasses 230,000 square feet. The 153,000-square-foot refrigeration plant sits next door to the cooking products facility. Our 95,000-square-foot ventilation plant is located a little further down the road, conveniently adjacent to our 80,000-square-foot distribution center. Our dedication to innovation ensures these facilities will continue to expand.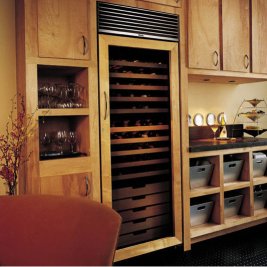 Viking major appliances are sold through a network of domestic and international major appliance distributors, who in turn sell to high-end dealers, kitchen specialist and builders. Culinary products are sold through upscale gourmet shops as well as Viking Culinary Arts Centers.In addition to the U.S., Viking products have been sold in over 80 countries internationally.