Fulgor Milano
www.fulgor-milano.com/us/

Feel free to contact us or visit our showroom for information regarding the complete product line.
With the Fulgor Milano brand, Meneghetti SpA offers a signature range of products in cooking, washing, refrigeration, ventilation and the storage of food and wine. The product range was born from the international expertise of our designers and committed investment in research.
Fulgor Milano was launched thanks to the vision and determination of its project team and moves into the future benefiting from major investments in research and innovation.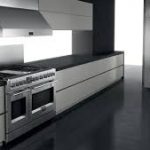 Fulgor Milano is offered as a creative concept and design in the world of cooking, promoting the Italian spirit of excellence around the world.
The use of modern equipment and machinery combined with lean production methods and dedicated human resources promotes a high level of quality and flexibility, providing the opportunity to transform the kitchen into a friendly, comfortable, safe, ergonomic and stylish space.