Monogram Products

Feel free to contact us or visit our showroom for information regarding the complete product line.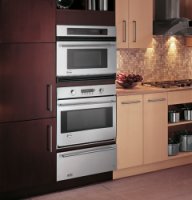 GE Consumer and Industrial was created in January 2004 when GE Consumer Products merged with GE Industrial Systems. Led by President and CEO Jim Campbell, GE Consumer and Industrial is a $12+ billion global business with 49,000 employees in more than 100 locations. With more than a century of experience inventing cutting-edge products and services, GE Consumer and Industrial strives to make life better, more convenient and more efficient for consumers, as well as commercial and industrial customers.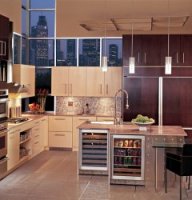 GE Consumer and Industrial's Appliances Division manufactures and sells home appliances, including s, freezers, ranges, dishwashers, washing machines, dryers, microwave ovens, speed cooking ovens, room air conditioners, and water filtration, softening and heating systems. In addition, the business offers the largest manufacturer's service organization in the appliances industry. GE Consumer Services employs a nation-wide fleet of vans to provide prompt, quality service on all Monogram, GE Profile Performance, GE Profile, GE, Hotpoint and RCA appliances.